Chop Source Frame Welding Fixtures
Full Motorcycle Frame Jig Kit + Rotisserie Stand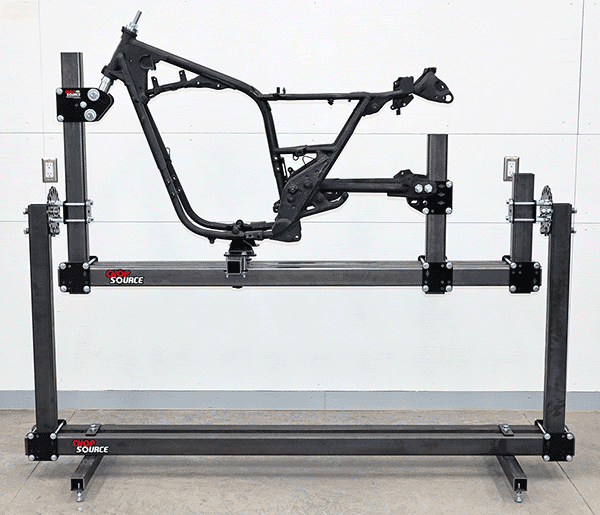 Easy Welding Accessibility With Our Rotating Stand! No Need to Weld Upside-down.
(Customer Supplies Rectangle Steel Tubing and Frame).
To purchase all of the fixtures and brackets used to make the frame jig in the GIF above (frame and structural tubing not included), configure the Full Motorcycle Frame Jig Kit and add it to your cart. Also, add the Rotisserie Stand to your cart.
Have questions about what to order? Call or text (651) 300-9575, or email sales@chopsource.com